Engineering and Education MSc | UCL Institute of Education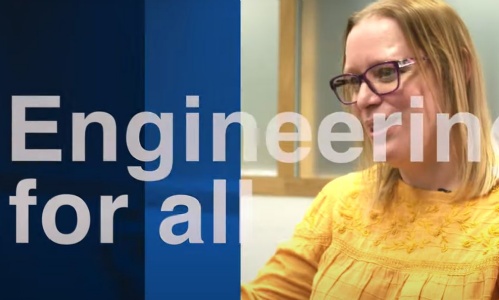 Watch the full video by clicking <<<HERE>>>
Last year Mrs Donegan-Edwards, Assistant Vice Principal, won a 'Rising Star Award' for her work in Education and Academia. The Rising Star awards were introduced to showcase the UK pipeline of female talent and to create 100 female role models across different industries and professions.
Mrs Donegan-Edwards was awarded for her work in promoting females into STEM and in particular engineering careers. The awards were entered by over 1,000 individuals and were judged by a panel of 54 independent judges. As a result of the award, she was asked to appear, along with students from Dartford Science and Technology College in a video for University College London, UCL to promote their engineering and education course.
A film crew spent the day at the school and they were impressed with the behaviour of the girls and the warm atmosphere that was created. You may recognise some faces in the video.