DSTC Year 11 Results 2021
Congratulations to all DSTC Year 11 students on their results, this year marks another year of sustained improvement in results. We are pleased to report some outstanding achievements by our students in their qualifications this summer.
Lara Zannatul Ferdous: 5 Grade 9s, 1 Distinction*, 1 Grade 8
Emily Mainwaring: 4 Grade 9s, 1 Distinction*, 1 Grade 8
Meg Jordan: 3 Grade 9s, 2 Grade 8s, 2 Grade 7s, 1 Distinction
Mary Balogun: 2 Grade 9s, 4 Grade 8s, 2 Grade 7s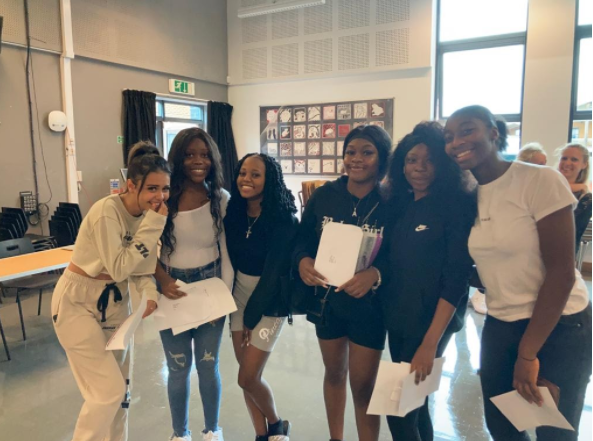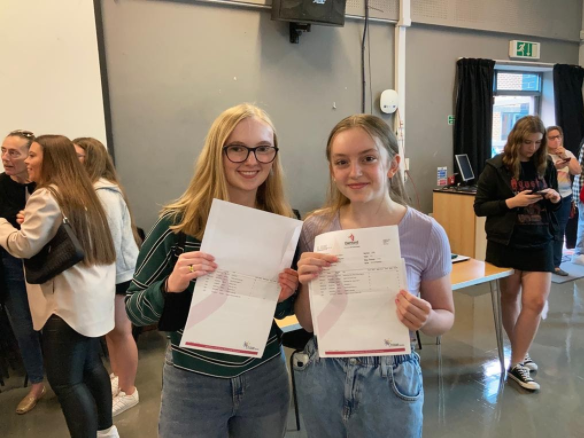 Special mention to the following students who achieved the highest grade possible:
Angel Arnold (English)
Emma May (Maths & Geography)
Alise Novika (French)
Zoe Magness (Geography & Health and Social Care)
Efe Edeaghe Omijie (Geography)
Cristiana Ciucur (Geography)
Marta Lenart (Polish & Media)
Heva Kaso (Turkish)
Sophie Wilkinson (Business Studies)
Zoe Silva (Music)
Rugi Kanu (Sport)
Hannah Price Haworth (Health and Social Care)
Hallie Newman-French (Media)
Katie Meelam (Media)
Lucie Collier (Media)
Renee Chakabva (Media)
Holly Bedford (Media)
Ashley Barro (Media)
Jasneet Aujla (Media)
Neve Taylor (Performing Arts)
Lily Spooner (Performing Arts)
Emily Pruden (Performing Arts)
Olivia Phokou (Performing Arts)
Rebecca Cana (Performing Arts)
Anisha Barragry (Performing Arts)
Extra congratulations go to Ahkshana Velupillai, Lara Zannatul Ferdous, Emily Mainwaring and Emma May for their fabulous results in Further Maths GCSE. The girls completed this qualification by attending before and after school lessons with the maths department and with lots of independent work at home.