DSTC Venue Descriptions
Sports Hall
Our purpose built Sports Hall is fully equipped with modern equipment and facilities including Air Conditioning, Air purification systems and overhead heating. Disabled access and toilet facilities are also provided. The building also has two large changing room blocks with toilet and shower facilities. Our floor is floor lined for Basketball, Netball, Volleyball and Badminton.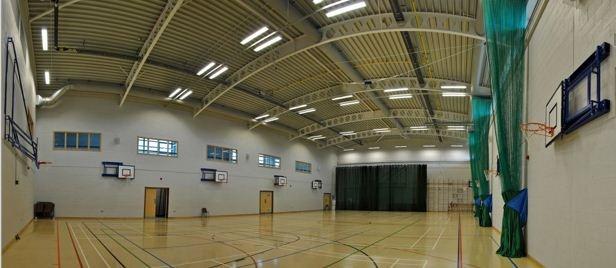 Small Aerobics Studio
46.75 Sq. Metre (8.5 x 5.5m) purpose built Air Conditioned Aerobics Studio with Mirrored Walls and Central Heating.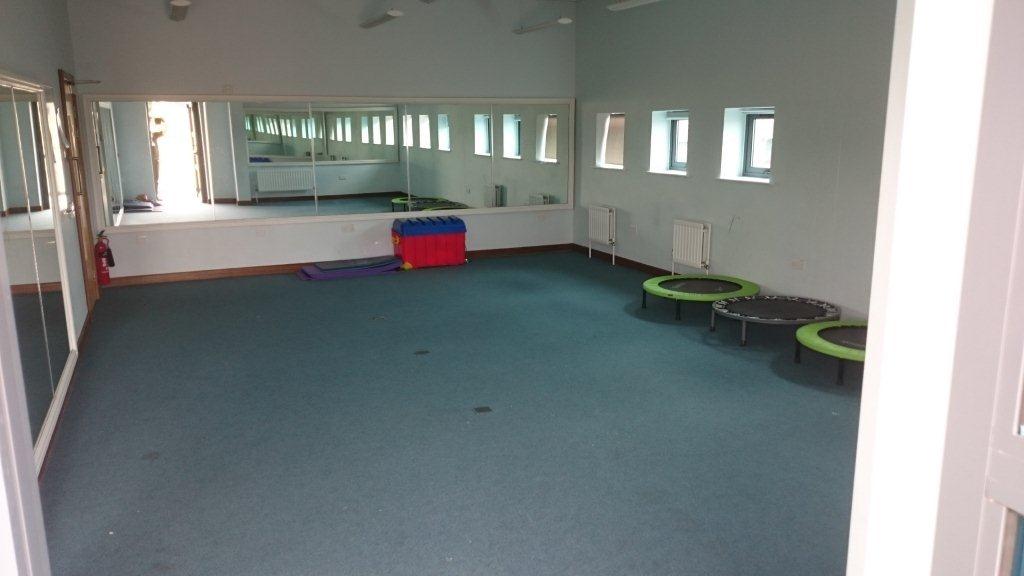 Outdoor Venues
We have three external, multi-purpose courts in total. 2109 Sq. Metre (37 x 57m). Each is flood-lit and gated and are suitable for sports such as netball, tennis, five-a-side football etc.
Astro Turf Pitch
We can offer a 6324 Sq. Metre (102 x 62m) flood-lit full size all-weather Astro turfed pitch marked for Hockey, which can also be used for other team related sports and events such as football.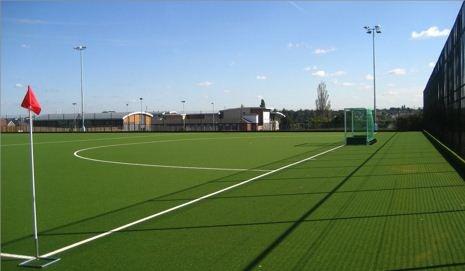 Fields and Football Pitches
We have extensive external fenced and gated grassed fields, which are lined and marked for nine a side and eleven a side football. These areas can also be used for a multitude of other sports events etc (upon request). 17922 Sq. Metres (174 x 103m).
Dance Studio
We can offer a 150 Sq. Metre (15 x 10m) dedicated Dance Studio with audio/video facilities, and Gran-sprung professional dance flooring, mirrored walls and ballet rails.
Multi-Purpose Hall
We can offer a large 240 Sq. Metre (16 x 15m) Dual Entrance Multi-Purpose heated Hall suitable for 300 Max seated persons adaptable to a diverse range of events including performances, Conferences Corporate Events, Training, and Social Gatherings. Full state of the art facilities including projector, screen, lighting and sound system can be provided. The multi-purpose hall also has a dedicated staging system (which can be removed or reconfigured on request). There is also a fitted overhead stage lighting system which is controllable via an lighting booth near the back of the hall (please see the glass panels at the back of the multi-purpose hall).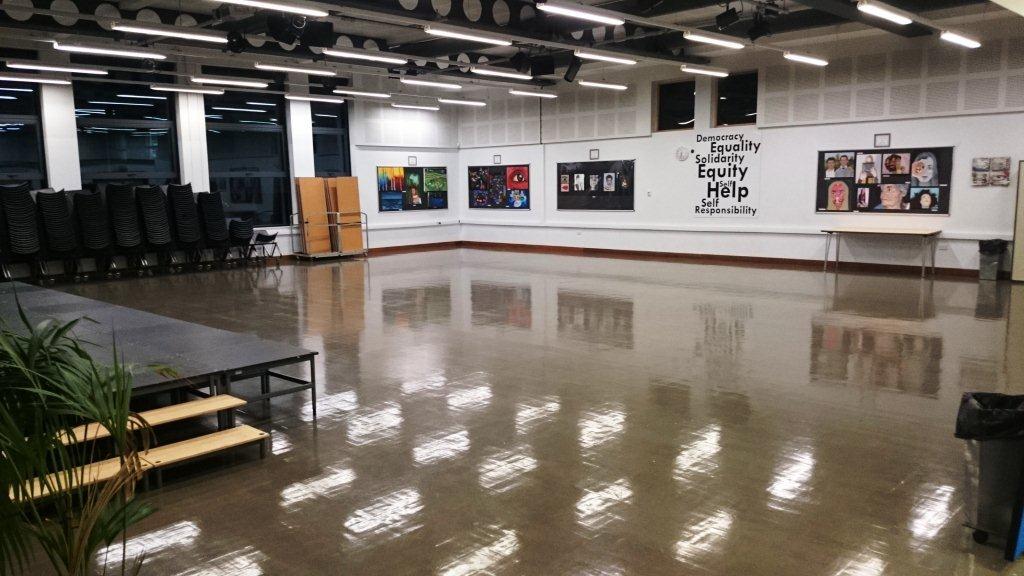 Conference Facilities, Meeting Room and Classroom Hire
If you are looking for a flexible business venue we can offer rooms for 2 to 100 people including our Rosalind Franklin Suite which boasts full IT services including TV/PC, projectors and sound system.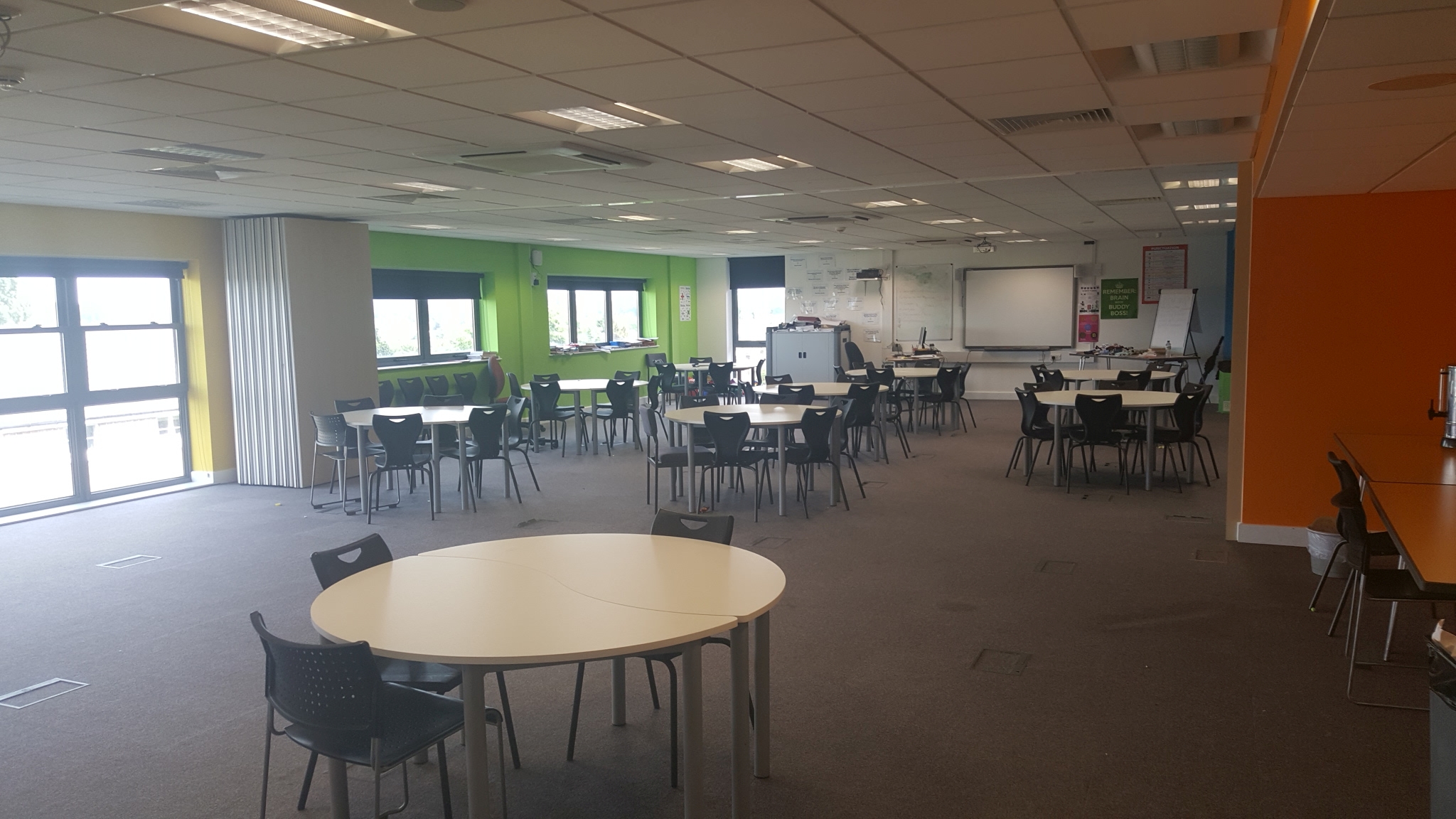 Additional Information
We also have over 40 large classrooms with full IT services including PC, Projector and sound system which can be configured to suit your requirements.
All our venues also have full disabled access – and on-site parking.
If you are interested in hiring any of our facilities or for further information, please contact either:
Lucy Jarvis, Finance Manager: lucy.jarvis@dstc.kent.sch.uk
Lesley Pooley, Finance Officer: lesley.pooley@dstc.kent.sch.uk
Phone: 01322-224309
Email: Venue.hire@dstc.kent.sch.uk